The Sex & Violence Family Hour (Video)
Page 2 of 5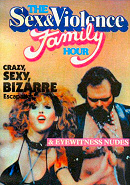 What's it about
Presented by a talented group of hilariously irreverent actors, "Sex & Violence" is a rollicking romp through the zany side of sexual misadventure. Similar in format to Benny Hill and Saturday Night Live, "Sex & Violence" takes outrageous comedy a step beyond the usual "tongue-in-cheek" fare. Licentiously madcap vignettes such as The Big Salami, Dixie Pixie and Lionel Lionel at the Plucked Chicken Ranch, The Brady Bang, and Leather & Chains: A Musical Interlude provides non-stop laughs. Don't miss "Sex & Violence." It may be your only opportunity to catch a glimpse of Sweaty Betty's 75-inch chest!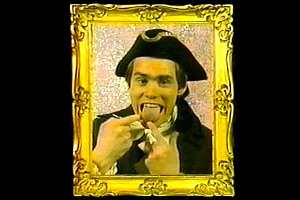 Plus the sizzling-hot featurette,
"BODY FLASH"
Witness what happens when five beautiful, talented dancers connect with their bodies through the fusion of driving rock music and erotic choreography. Each uninhibited performance--a powerful display of the female body in motion--pulsates with raw energy and emotion. Dancers reveal their innermost fantasies and desires. A "must see" for anyone who dreams of a
flashdance
with nude scenes.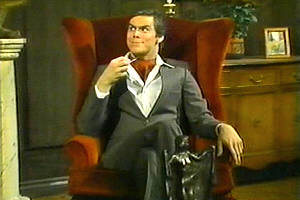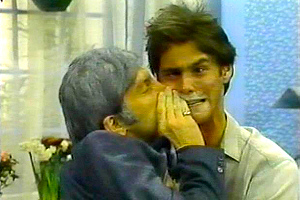 Credits
Production Company
Chris Bearde Productions
Distributor
Elite Entertainment (video)
Director
Harvey Frost
Writers
Chris Bearde
Suzette Couture
Debbie Denomy
Kate Ford
Chas Lawther
James Shavick
Producer
James Shavick
Executive Producer
Chris Bearde
Associate Producer
Gary Chowan
Co-Producer
Harvey Frost
Composer
Peter Jermyn
Editors
Dean Balser
Jim Corston
Cast List
Jim Carrey
Teri Austen
Steve Binder
Evan Carter
Suzette Couture
Debbie Denomy
Kate Ford
Laura Dickson
Murray Langston
Chas Lawther
Aiden Lynch
Linda Dowds
Susan Francis
Donna Henry
Toni Alessandrini
Cheryl Baker
Jewel Shepard
Kim Morris
Tamarah Park
..... Various Characters
..... Various Characters
..... Various Characters
..... Various Characters
..... Various Characters
..... Various Characters
..... Various Characters
..... Various Characters
..... Various Characters
..... Various Characters
..... Various Characters
..... Various Characters
..... Various Characters
..... Various Characters
..... Body Flash Dancer
..... Body Flash Dancer
..... Body Flash Dancer
..... Body Flash Dancer
..... Body Flash Dancer
Movie Quotes
| | |
| --- | --- |
| Jim Carrey's Character | I'm a dacing full. I just love it. |
| Jim Carrey's Character | Listen Harry, I can't talk right now, I'm auditioning. |
| Jim Carrey's Character | You gotta listen to me. |
Taglines
Crazy, Sexy, Bizarre Escapades
« Previous
|
1
|
2
|
3
|
4
|
5
|
Next »