You are here:
Home > Sound Clips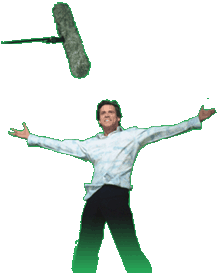 Sound Clips
In this section you may download soundclips of some of Jim Carrey's movies, from his appearances in shows, series, old made-for-TV movies and even interviews.
Pick a movie from the list on the left hand side.
To download a file right click on the icon and choose "Save Target As...".
New since last update
Copyright note

Jim Carrey Online is a non-profit site. We are offering the soundclips as an additional source of information for people who want to know more about Jim Carrey's movies. Copyright of the soundclips are by the studios and companies producing those clips, and are being used in accordance with the fair-use provisions of U.S. copyright law.